The Now Health Network is the  first to develop in NA a  email able product monograph video, featuring real physicians talking about specific drugs. Previously this was done with paper with no email capability.
Prices for rheumatoid arthritis medications have nearly doubled in 5 years since 2016.
Arthritis is the swelling and tenderness of one or more of your joints. The main symptoms of arthritis are joint pain and stiffness, which typically worsen with age. The most common types of arthritis are osteoarthritis and rheumatoid arthritis. Osteoarthritis causes cartilage — the hard, slippery tissue that covers the ends of bones where they form a joint — to break down. Rheumatoid arthritis is a disease in which the immune system attacks the joints, beginning with the lining of joints.
According to the report published by Allied Market Research, the global rheumatoid arthritis drug market was estimated at $57.92 billion in 2019 and is expected to hit $62.93 billion by 2027. Rise in the prevalence of rheumatoid arthritis, surge in geriatric population, and transition from symptom management to slowing the progression of the disease are the major factors that drive the growth of the global rheumatoid arthritis drugs market. Developments in the field of biosimilars and novel biologics are expected to pave the way for new opportunities in the industry.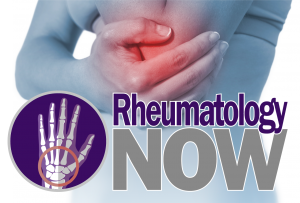 A rheumatologist is a physician who specializes in treating arthritis, autoimmune diseases, joint pain and osteoporosis. There are hundreds of types of these diseases, including rheumatoid arthritis, osteoarthritis, joint pain, tendinitis and gout. In treating patients, a rheumatologist can educate patients on surgical treatment options, bone density testing, ankylosing spondylitis, back pain, sports injuries, arthritis nutrition, arthritis bracing, vasculitis, psoriatic arthritis and juvenile arthritis.
Psoriasis is a chronic inflammatory condition associated with considerable morbidity and economic burden. Approximately 7.5 million adults in the United States are affected by this disorder; about 17% have moderate-to-severe disease.
Biologic treatment has revolutionized the care of patients with moderate-to-severe psoriasis but is far more costly, overall, than other treatments. However, patient co-payments for biologics are often significantly less than the start-up costs for home phototherapy.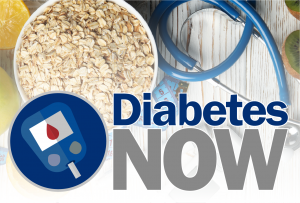 Diabetes mellitus, commonly known as diabetes, is a metabolic disease that causes high blood sugar. The hormone insulin moves sugar from the blood into your cells to be stored or used for energy. With diabetes, your body either doesn't make enough insulin or can't effectively use the insulin it does make.
The American Diabetes Association (ADA) released new research on March 22, 2018 estimating that the total costs of diagnosed diabetes have risen to $327 billion in 2017 from $245 billion in 2012, when the cost was last examined. This figure represents a 26% increase over a five-year period.
An endocrinologist is a doctor who specializes in treating disorders of the endocrine system, which includes the pancreas, ovaries, testes, thyroid, and adrenals. An endocrinologist treats diseases such as diabetes, hyperthyroidism, and certain cancers of the glands. In treating patients with diabetes, an endocrinologist will also educate patients on insulin therapy, insulin pumps, type 1 diabetes, diabetes management, blood sugar levels, glucose testing, children and diabetes and types of insulin.
Jardiance is used to treat Type 2 diabetes, in addition to reducing the risk of stroke or heart attack. In the United States, a 90-day supply of Jardiance 10 mg costs around $1600. The least expensive option may be to purchase a 90-day supply of Jardiance from a licensed pharmacy in Canada or other country where drug prices are much lower than in the U.S.
Heart disease is any condition that affects the structure or function of the heart. Most people think of heart disease as one condition. But in fact, heart disease is a group of conditions with many different root causes.
Cardiovascular disease (CVD) is one of the leading causes of global mortality and morbidity, and is responsible for an estimated 16.7 million deaths worldwide (30% of all deaths) . CVD also represents a major economic burden on health care systems in terms of direct (eg, hospitalizations, rehabilitation services, physician visits, drugs) and indirect costs associated with mortality and morbidity (eg, losses of productivity due to premature mortality and short- or long-term disability).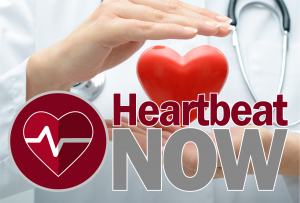 A cardiologist is a physician with special training and skill in finding, treating and preventing diseases of the heart and blood vessels. Cardiologists work with patients to treat conditions including coronary artery disease, heart attack, atrial fibrillation and irregular heart rhythm. A cardiologist can help you manage risk through nutrition, exercise and lifestyle changes. If you've had a cardiac event, a cardiologist will play a role in recovery after surgery, cardiac rehab and heart medications.
The high morbidity and mortality associated with AF imposes substantial and rising societal and healthcare cost burdens. The total costs of AF care in the United States are estimated to be $15.65 billion per year (2018 dollars) Nearly 75% of the costs of AF represent the direct and indirect costs associated with hospitalization. In addition to hospitalization, the main drivers of costs for AF management include outpatient care and testing ($3.53 billion, or 23% of total costs) and outpatient prescription drugs ($535 million, or 4% of total costs), according to a retrospective analysis of 3 federally funded US databases (2018 dollars). The societal costs of lost productivity should also not be overlooked.
ITS ALL ABOUT THE CELL PHONE
The pandemic has heightened the need and opportunity to use digital tools around chronic diseases with extra billing code opportunity to work with our digital delivery assets.
Transform your video with medical animation
Re-inforce your key messaging with animation
Whether its stock or custom animation VSFL can help
VSFL can do multile language animation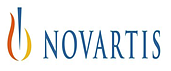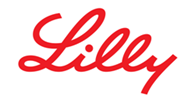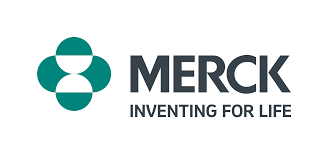 NATIONAL MEDICAL
BOARD MEMBERS
INTERNATIONAL MEDICAL PROFESSIONALS  FILMED