Our group of medical specialists and angel investors have methodically built North America's largest network of the most diverse and engaging library of 3000 patient driven educational videos strategically positioned in disease specific platforms.  The NOW healthcare group believe that Smart Food Choices, exercise and mental exercise are the keys to living a long and healthy life and to having a more positive impact on managing and defeating chronic diseases.
With the explosion of video communication we are uniquely positioned with ten years of content development behind us to be a leader in influencing people into smart food choices delivered automatically to your phone or inbox everyday with unbiased educational video content.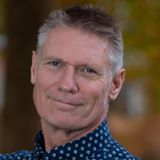 Jackson Sayers
CEO & Founder
We have tested multiple content streams over the last 5 years with sales over 6 verticals and have targeted on marketing a network of distribution platforms that capitalizes on third party endorsed content. We have developed a subscription based business model that utilizes our digital assets and third party content that allows others to become part of our community.
ITS ALL ABOUT THE PHONE
The pandemic has heightened the need and opportunity to use digital tools around chronic diseases.  New billing codes have subsequently increased the  demand for digital assets and online delivery tools.  Now Health Pulse can offer physicians and health care workers  an instant online presence with both video content and digital delivery tools.
Transform your video with medical animation
Re-inforce your key messaging with animation
Whether its stock or custom animation Now Health can help
Now Health can do multile language animation